Convenient to Load?
BSOLUTELY!
Order the Trans@ct Prepaid Mastercard® from 7-Eleven Today![1]
Order a Card
Learn More
Managed by Netspend
Why Trans@ct Prepaid is Right for You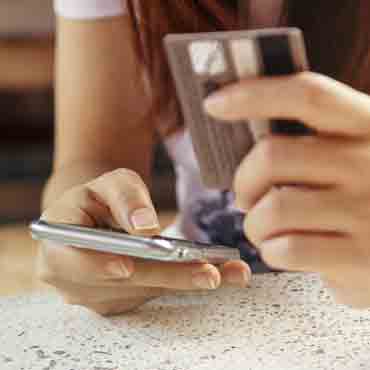 It's Reloadable
To use the prepaid card, just load money at the register at any 7-Eleven. Spend it, then reload again at 7-Eleven.[2] It's simple.
Free ATMs at 7-Eleven
No one likes ATM fees. Go to an ATM at participating 7-Eleven locations and you can withdraw cash, fee free.[4] Find a participating ATM at a 7-Eleven near you.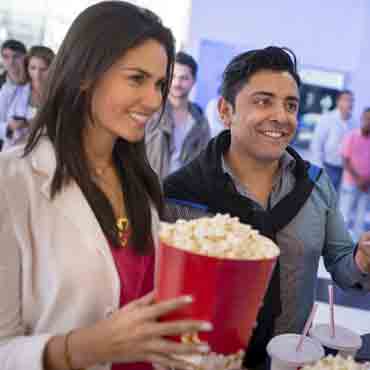 Use it
You can shop in stores, over the phone,[3] online…anywhere that Debit Mastercard is accepted.
Bill Pay
Pay your bills both in store and online at www.transact711.com or download the Trans@ct Mobile App[5]
More Reasons to Trans@ct at 7-Eleven
Get Paid up to 2 Days Faster

[6]
Have your paycheck or government benefits direct deposited and have your funds up to 2 days faster. It's your money. Why wait?
Access your money
Use our mobile app, Anytime Alerts™[3], and Online Account Center to access your account information wherever you are.
Send Money to
family & friends
Add another person to your Prepaid Card Account and share funds with a secondary cardholder.[1]
Load Checks with your phone
[7]
With Mobile Check Load, you can load funds to your Card Account using the camera in your iPhone or Android smartphone.
Keep Trans@cting and Good Things Will Happen
Loyalty is rewarded. Keep using the Transact prepaid card and you'll get:
Every 4th Reload Free

[8]

Every 4th Monthly Plan Fee Waived

[9]
IMPORTANT INFORMATION ABOUT PROCEDURES FOR OPENING A NEW CARD ACCOUNT:

To help the government fight the funding of terrorism and money laundering activities, Federal law requires all financial institutions to obtain, verify, and record information that identifies each person who opens a Card Account.

What this means for you:

When you open a Card Account, we will ask for your name, address, date of birth, and other information that will allow us to identify you. We may also ask to see your driver's license or other identifying documents. In accordance with federal regulations, until it is activated and registered, a prepaid card is subject to initial load limitations, may not be used for ATM use, international transactions or account-to-account transfers, or be reloaded.

Residents of the State of Vermont are ineligible to open a Card Account.



"Guaranteed Approval" is contingent upon passing this mandatory identification confirmation.
Fee may be assessed by reload location and may vary from location to location.
Netspend does not charge for this service, but your wireless carrier may charge for messages or data.
There is no cost for ATM withdrawals performed at participating 7-Eleven locations. Visit www.Transact711.com for a list of participating 7-Eleven locations. A $2.95 fee applies for each cash withdrawal made at all other domestic ATMs, plus the ATM operator's fee, which may vary. There are other costs, terms, and conditions associated with the use and reloading of this Card Account.
PayNearMe operates in-store bill pay service. Fees for bill payments processed through our third party bill pay service providers are determined and assessed by the third-party service providers. MetaBank

®

is not affiliated in any way with this offer and does not endorse or sponsor this offer.
Faster access to funds is based on comparison of our immediate availability policy versus the typical banking practice of only posting funds after settlement. Direct Deposit and earlier availability of funds are subject to payor's support of this feature and timing of payor's funding. Check with your payor to find out when the direct deposit of funds will start.
Mobile Check Load is a service provided by First Century Bank, N.A. and Ingo Money, Inc., subject to the First Century Bank and Ingo Money Terms and Conditions, and Privacy Policy. Approval review usually takes 3 to 5 minutes but can take up to one hour. All checks are subject to approval for funding in Ingo Money's sole discretion. Fees apply for approved Money in Minutes transactions funded to your card. Unapproved checks will not be funded to your card. Ingo Money reserves the right to recover losses resulting from illegal or fraudulent use of the Ingo Money Service. Your wireless carrier may charge a fee for message and data usage. Additional transaction fees, costs, terms and conditions may be associated with the funding and use of your card.
Perform three (3) cash reloads at participating 7-Eleven locations and your fourth reload fee will be credited back to your Card Account within 24 hours after reloading your Card. Reloads must be performed at participating 7-Eleven locations. Reload fee may be assessed for other reloads and may vary based on location. Offer may not be transferred to others, exchanged for other offers, or redeemed for cash. Offer void where prohibited. MetaBank is not affiliated in any way with this offer and does not endorse or sponsor this offer.
The 4th consecutive Plan Fee will be automatically waived for cardholders who choose the optional FeeAdvantage Plan. If the FeeAdvantage Plan Fee is interrupted for any reason (e.g. changing to the Pay-As- You-Go Plan or if the Card Account becomes inactive), the count to waive the 4th Plan Fee will be reset and will start over once the FeeAdvantage Plan is reestablished. MetaBank is not affiliated in any way with this offer and does not endorse or sponsor this offer.